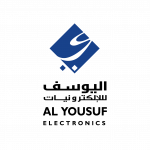 Al Yousuf
Retail Sales Executive
Job description
Manage and promote the retail center to achieve objectives stated by LG gulf and AL Yousuf electronics.
Solicit new walk-in customers from all possible channels and maintain existing customers' satisfaction levels.
Recommend and execute effective marketing and promotion programs to generate customer awareness and sales.
Improve the service standards and customers' experiences at the retail center.
Meet the monthly sales targets.
Duties and Responsibilities
Greet and direct customers.
Provide accurate information (e.g. product features, pricing and after-sales services).
Maintain merchandising standards stated by LG.
Basic technical knowledge of Air conditioners.
Conduct market research to identify selling possibilities and evaluate customer needs.
Actively seek out new sales opportunities through cold calling, networking and social media.
Prepare and deliver appropriate presentations on products and services.
Answer customers' questions about specific products/services.
Conduct price and feature comparisons to facilitate purchasing.
Cross-sell products.
Ensure racks are fully stocked.
Manage returns of merchandise.
Create frequent reviews and reports with sales data.
Ensure the availability of stock for sales and demonstrations.
Negotiate/close deals and handle complaints or objections.
Collaborate with team members to achieve better results.
Gather feedback from customers or prospects and share it with the manager.
Educational requirements
Minimum College Graduate as a lot of training and skill development on HVAC will be provided by LG.
Computer Literacy is a must. MS office, basic ERP knowledge.
Fluency in spoken Arabic and English.
Fluency in English Writing.
Proven work experience as a retail sales representative, Sales associate or similar role.
Understanding of the retail sales process and Track record of achieving sales quotas.
Familiarity with consumer behavior principles. Ability to perform in fast-paced environments
Knowledge of inventory stocking procedures.
Track record of achieving sales quotas.
Excellent communication skills, capable of building trusting relationships.
Flexibility to work various shifts, even on weekends.